THANK YOU
FOR ALL FOUR SONGS! I'll have the sketches up shortly ^^
++++++++++++++++++++++++++++++++++++++++++++++
After many, many months of desiring for a tablet, I FINALLY GOT ONE *A*
Behold my brand new Wacom Intuos 9X12 inch tablet. And before anyone asks, it was about $400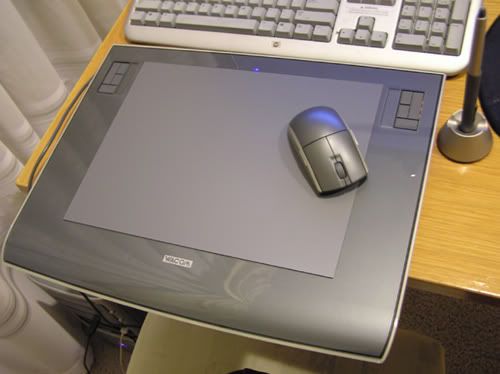 But really, this ridiculously expensive slab of plastic is MUCH harder to use than I ever though it would be. And I discovered that I have no hand-eye coordination whatsoever

.
Anyway, I've been practicing somewhat. If anyone knows some good tutorials on Photoshop/Painter/OpenCanvas basics (and I mean, BASICS), point me the way >:]
Photoshop: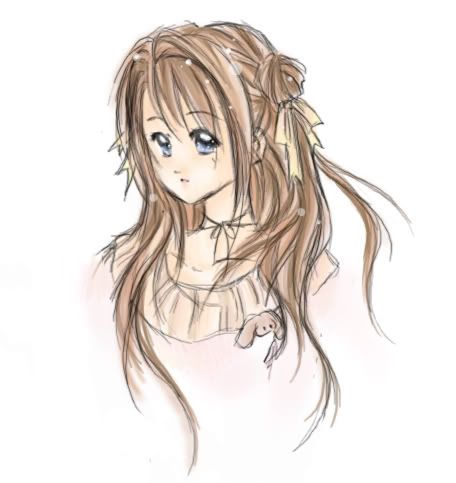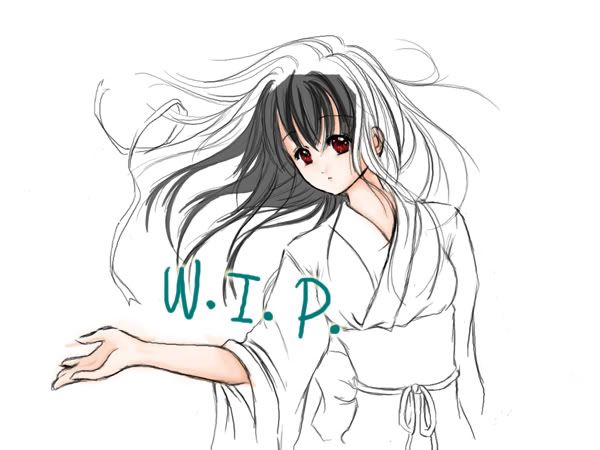 AND I FINALLY FOUND OUT HOW TO PCHAT. Go ahead and mock my slowness. I know I did

And lastly...
MSN DOODLES. (with

and

)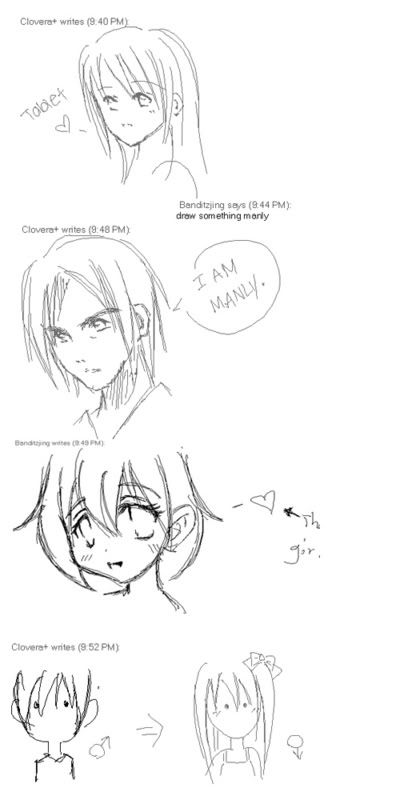 E1N: RED, ME: TEAL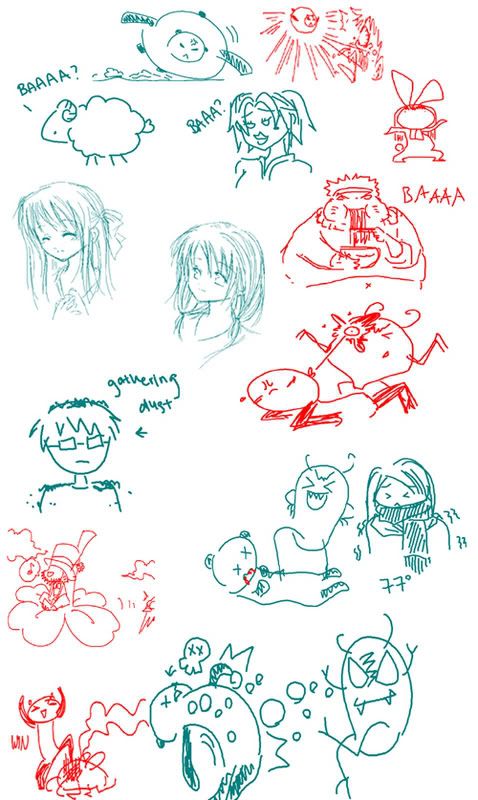 +++++++++++++++++++++





+++++++++++++++++++++
COMMISSIONS.
1.

Status: Coloring- 40%
2.

Quito, Spanish class dude.
ART TRADE.

TO-DO.
1. Plan for AX 07. Get a CA seller's permit.
2. Finish outside reading book before Spring Break ends.
3. Contest stuffs o.o;
Wish List.
1. TABLET! D:
2. OpenCanvas 4, Painter X

3. Shadow Hearts: Covenant. Xenosaga III. Kingdom Hearts II. Valkyrie Profile II: Silmeria. All that jazz <3
4. Another Copic marker holder, couple more 180 aircans, R24 ink refill, white ink, G pens and nibs, another binder for my art, etc.
___________________________

Commission/Prints info
</acronym>

ART SALE (originals)
</acronym>

FAQs
</acronym>

100 Q&A for an artist
</acronym>