If you've been keeping up with my recently uploaded stuff, you should have a gist of this "bet" I have with my buddy

To sum it up, both of us are MAJOR procrastinators who usually rely on art rushes and spurts of productivity right before Anime Expo to get new pictures ready for prints at Artist Alley. We work very well under pressure OTL;;
But this year, we decided to have a bet to see which of us can complete TEN print-quality (7 large, 3 small) pieces by AX (July 3-6). Due date is June 30 to give time for the prints to be made. If I lose, I buy her dinner. If she loses, she surrenders her INSANELY HUGE stuffed bear to me, which I've been dying to get my hands on ever since I saw it sprawled over her bed >8D
On top of that, the loser has to do one embarrassing thing per day at AX. With the people we're going with... who knows what humiliating things we'd have to do x___x;; And neither of us wants to lose, just because our pride is on the line.
Adding to the insane deadline, we have our last high school finals coming up, then placement tests, graduation, grad night, college orientations, etc... ALL BEFORE AX. #@$@#$)!@(*$%@. And then two of our friends are coming down to CA from Canada two weeks before AX, so we'll probably be hanging out with them while they're here. I have no idea how we'll be able to finish all 10 pieces x____x;;
Enough ranting on this self-inflicted pain. Even though it's kind of fun, in a...masochistically challenging way.
I dug up some seriously old pictures of WIPs OTL;; They were kinda cool, so I'm posting

2006, making of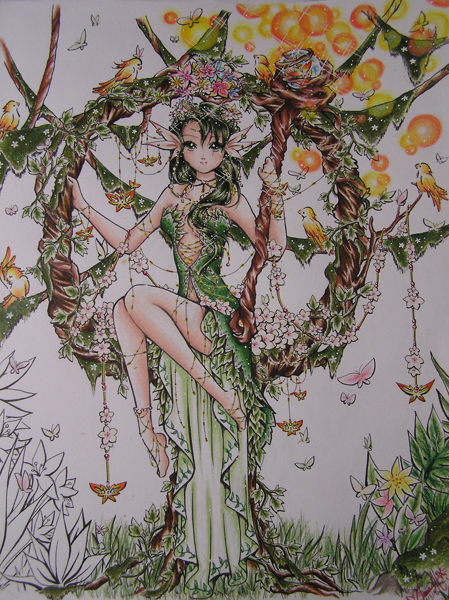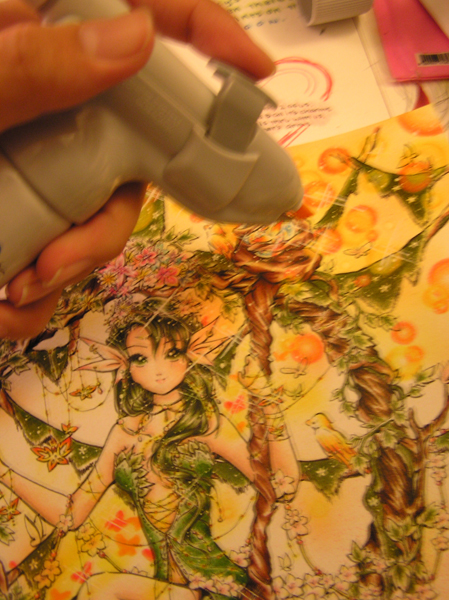 More recent stuff! These are all completed, but here's some shots of the WIP 8DD
All of them are for the bet. 3 done, 7 more to go

Tsubasa: Reservoir Chronicles- Fai and Chii.
Final Fantasy VII- Cloud Strife.
Vampire Knight- Yuki and Zero.
LOL, disturbingly bad first rough sketch is on the right, final sketch on the left.
I took down the rest of the pictures for this piece because I made a....
*cue drumroll*
TUTORIAL!
8DDD
Here's an older WIP that I never finished. It's like...80% done and then I got bored -____-;;
I'll finish it soon OTL;;
Time to go back to drawing X____X;; The other half of my big Vampire Knight piece is coming up! I'm a bit worried that it won't turn out like I planned, but I'll have to see. Oh, the unpredictability of traditional media D: If I don't finish and upload it by next Friday, someone come and yell at me please ._.

Commissions Info
FAQs
100 Q&A for an artist
Where in the world are you?

Create your own visitor map!